Local karate school students win at state level championship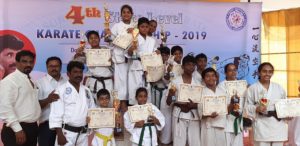 The students of Wado Ryu Karate School, which conducts weekend classes at Vidya Mandir, Mylapore, bagged medals at the 4th state level karate championship held on Feb 24 at Cuddalore.
The students are trained by Sensei Vikram and Dr. S. Gunashekar. For details contact them at 24412476.