Remembering musicologist Dr. S. A. K. Durga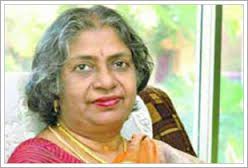 A special lecture has been organised on June 1 to commemorate the 79th birth anniversary of noted musicologist Dr. S. A. K. Durga. The talk on music and medicine will be given by Dr. Suvarnalata Rao, programming head-Indian music and research scientist, National Centre for the Performing Arts, Mumbai.
Dr. S. C. Chandilya, senior consultant and physician Apollo Hospitals will moderate the Q&A session. Organised by Center for Ethnomusicology and The Study Circle on Musicology. At YMIA, R. H. Road, Mylapore, 6 p.m.