Senior cricket coach, P. K. Dharmalingam passes away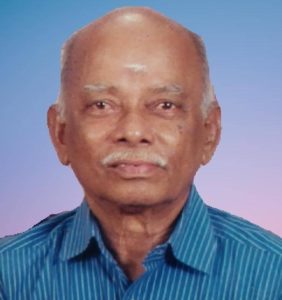 P. K. Dharmalingam, one of Tamil Nadu's finest and respected cricket coaches passed away on June 2. He lived in Mylapore. He was 84. The funeral is on June 4, 2 pm.
Dharmalingam was known to many generations of state cricketers who came to hone their skills at his camps.
He was coach of different city-based cricket clubs, starting from the 4th division and upwards; hence many a cricketer who went on to make a name in the sport learnt from him. These include W. V. Raman, R. Ashwin and Hemang Badani.
He coached the cricketers of San Thome Hr. Secondary School: the school often tops in schools-level cricket tourneys and some of these boys have gone on to play for the state and beyond.
Dharmalingam was known for his fielding coaching and being a hard taskmaster, made his wards sweat till dusk fell.
He was perhaps the first to hold summer coaching camps in the city. Also, he coached the state women's cricket team in its early days.
Said Srinivasa Rao who used to coach the San Thome School team and is now employed with TNCA, "Personally, this is a big loss for me. He was my guru and well wisher. A mentor for many."
The family resides at No 1 , Vedantha Desikar Street, Palathope, Mylapore. Contact – 9444844464
This entry was posted on Monday, June 3rd, 2019 and is filed under
Obituaries
. You can follow any responses to this entry through the
RSS 2.0
feed. You can skip to the end and leave a response. Pinging is currently not allowed.