Karpagam Avenue residents to celebrate Independence Day with a theme of Waste Segregation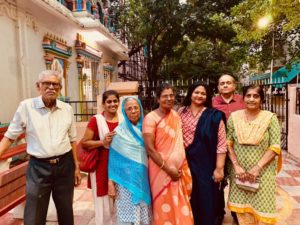 On August 15, the residents of Karpagam Avenue in R. A. Puram will be celebrating Independence Day with a theme of waste segregation.
"We want to make Karpagam Avenue a better place to live by keeping our streets clean. So going by the nationwide campaign Swatch Bharat, we are planning to hold a variety of events with the theme of Solid Waste Management (SWM) and waste segregation at source," says Sasi Madan, a resident of this area.
As a part of the celebration, Bindu Veerabahu, another resident says, children will perform a skit and dance with this theme. "We feel if the awareness spreads through the tiny tots, people will understand its importance better."
The celebration will take place at 9 a.m. at the public park at Karpagam Avenue Fourth Street. The event is organized by Karpagam Avenue Residents Welfare Association (KARA)