Rare photos of 'old' Madras on show at C. P. R. Centre campus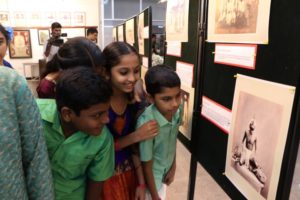 An exhibition of rare pictures of  'old' Madras is now on at the gallery of the C.P.R. Institute of Indological Research in Alwarpet.
It is on till Aug. 31. 10. a.m. to 6 p.m.
The place is on Eldams Road. Open to all, schools groups are invited to visit. This is part of the Madras Day 2019 celebrations.
This entry was posted on Friday, August 23rd, 2019 and is filed under
Events
,
Madras Week
. You can follow any responses to this entry through the
RSS 2.0
feed. You can skip to the end and leave a response. Pinging is currently not allowed.