Aapti, into gardening services moves to Keshava Perumal Puram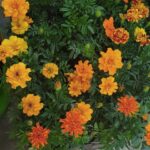 Aapti Gardening Solutions has shifted recently – to the ground floor of a bungalow at 11, Crescent Avenue, Keshava Perumal Puram ( off Greenways Road).
Its best selling product is said to be the rich nutritious potting mix that contains vermicompost, cowdung, groundnut cake, neem cake, cocopeat and 7 bio fertilizers in it.
The grow bags are said to be of high quality and one can grow even sugarcane, pumpkins and more.
Aapti is now selling rust-proof stands suited for the Chennai weather conditions.
The store also stocks organic pest control measures along with all the accessories required for a garden. It provides services to set up organic garden and maintenance of commercial property gardens and lawn care too.
Just now, there are vegetable saplings grown from native seeds being sold for Rs.10 – best for all those who want to grow your own veggies.
Ph. 93452 54507 / 99628 15455
This entry was posted on Sunday, February 21st, 2021 and is filed under
Shopping, Stores
. You can follow any responses to this entry through the
RSS 2.0
feed. You can skip to the end and leave a response. Pinging is currently not allowed.