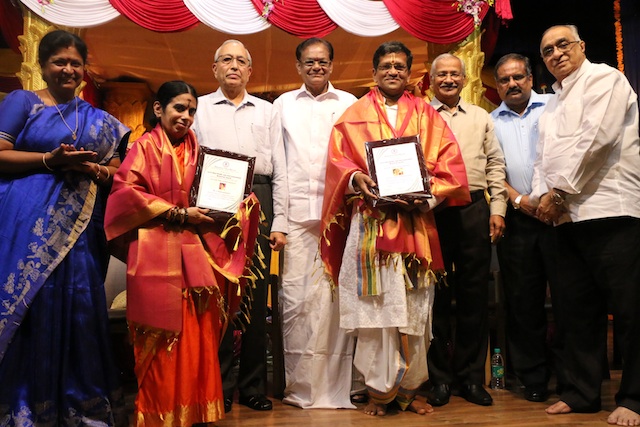 The first music and dance festival of the 2015 edition of the famed December Season got underway at Bhavans in Mylapore when Bharatiya Vidya Bhavan's own fest was launched at its main auditorium on Friday evening.
The skies had cleared so the event got a full house as two senior artistes – violinist K Kanyakumari and Neyveli Santhanagopalan were decorated with 'lifetime achievement' awards by chief guest N. Murali, president, Music Academy.
Later, Abhishek Raghuram presented the first of 70-odd concerts scheduled here over two sessions. Admission is free.
BVB's schedule is posted at www.kutcheribuzz.com