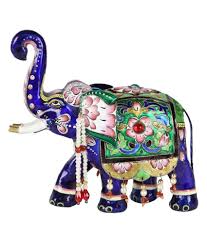 Central Cottage Industries Corporation of India has organised a 'Crafts and Weaves' exhibition at Alwarpet. This expo will showcase the works of craftsmen and weavers from different parts of the country, under one roof.
Each product reflects the traditional myths, folklores, religious beliefs, cultural ethos and rich heritage of the part of the country from which it originates.
You can find paintings, woodcraft, pottery, stoneware, carpets, furniture, furnishings, home linen, hand printed textiles sarees and much more.
Till Dec 11. At Sri Sankara Hall, 281, T. T. K. Road, Alwarpet. Ph: 24330898, 49585829, 9841025349.