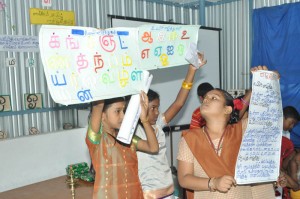 Sree Karpakavalli Vidyalaya Middle School has started clubs for individual subjects for students. This is an initiate started by the school so that the students can enhance their knowledge with the guidance of teachers and special guests.
The Tamil club was inaugurated last week and students presented a talk on the various scholars who contributed to this language.
A play was also planned on the occasion. The students presented their skill in the language during the program.
Earlier in this month the school had similar program in math, science and social science.