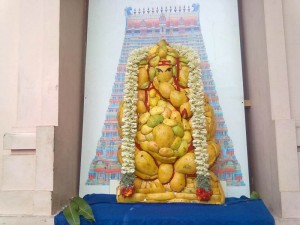 Mangani Utsav is celebrated every year on the pournami of vaikasi masam. This year the Mangani Utsav was celebrated on May 17.
There was a special celebration held at Nandalala.
The Sannadi of Bhuvana Raja Ganapathi was adorned with mangoes.
An image of Vinayagar fully made up of mangoes was also kept for devotees.
Devotees sought the blessings of the god by making offerings of Mangoes.