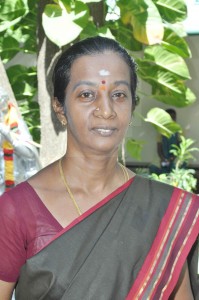 R. M. Karpagambal is the new Headmistress who will be in charge of the Children's Garden H. S. School, V. M. Street, Mylapore.
She will be taking up the post of Headmistress in October.
"As the present Headmistress is on long leave and is retiring later this year I will be in – charge of the school's activities henceforth," says Karpagambal.
She has been a resident of Mylapore and is an 'old student' of this school. She holds B.Sc and M.Sc degrees from Queen Mary's College and is also a University rank holder.
She was previously working at SBOA School in Anna Nagar.
She joined Children's Garden School as a post graduate teacher in physics for the higher secondary students.
She has been working at this school for the past 21 years.
She can be reached at 2847 3989, 2847 3739.