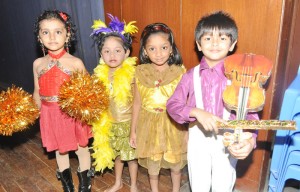 Kumara Rani's Chettinad Vidyalaya the Kinder Garten section of Chettinad Vidyashram organised Sishu Utsav on Sept.10.
This was an exclusive event for students of classes LKG and UKG.
Various contests like painting, drawing and colouring, group dance, fancy dress and story telling were organised.  Over 40 schools participated in this contest.
This event was inaugurated by Meena Muthaiah, secretary and correspondent of the school.
The school has been conducting this Utsav for the 13th consecutive year.