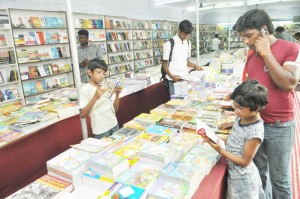 New Century Book House, a well know publisher has put up a books exhibition at a temporary pandal in Foreshore Estate.
A large variety of books, educational, fiction and non-fiction in English and in Tahamizh are on display and sale here.
The sale began on OCt.13 and the organisers say the book sale will be on for three months at this venue.
It is next to the KFC Restaurant on San Thome High Road.