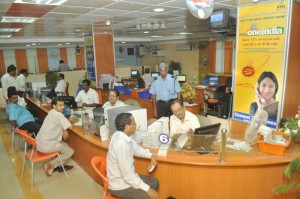 BSNL's Customer Service Centre (CSC) at R. K. Nagar has been adjudged as the best in the country.
The National Best CSC Award evaluates performance of CSCs against parameters such as customer service, provisioning of various telecom services, customer complaint redress and experiential aspect of gaining a first-hand feel of 3G features and Hi-fi services such as video conferencing.
The telecom convergence centre at R. K. Nagar has also taken 'Project Smile' a notch higher with additional facilities such as providing mobile customers International SIM (Dual IMSI) and issuance of duplicate SIMs for post-paid and pre-paid Tamil Nadu customers under the single window concept.
The award will be given away at the company's corporate office in New Delhi at a later date.
This exchange is located on R. K. Math Road, near Rani Meyyammai School.