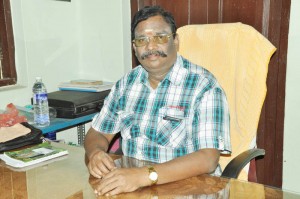 Muniyandi has taken over as the new Inspector for Crime at the Abhiramapuram Police Station.
He was the Inspector at Vysarpadi previously. He has been Inspector for the past 12 years and has held posts all over the city.
He can be reached at 98409 23730. The police station can be reached at 2345 2572 / 71.