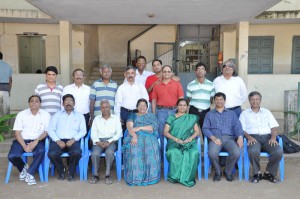 The alumni of P. S. Sen. Sec. School had their alumni reunion on Feb.4 at the school premises.
The 'old pupils' had a game of cricket, basketball and throw-ball in the morning.
This was followed by a formal rewind meeting and lunch.
The alumni association can be reached at 98400 84265, 98400 47739.