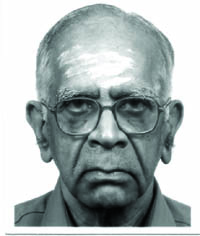 G. Narayanaswamy is releasing his autobiography, "Beyond Auditing" on June 16. It will be held  at Sivagami Pethachi Auditorium, Mylapore at 6 p.m.
The book will be released by M. S. Swaminathan, Founder and Chairman of the MS Swaminathan Research Foundation.
Narayanawamy aged 84 is a Chartered Accountant and is based in Alwarpet. He is the Secretary of Rajaji Centre for Public Affairs and this is his second book. His first book was '(Rajaji): As I Saw Him'.
He can be reached at 208, T. T. K. Salai, Alwarpet. Ph: 24986492.