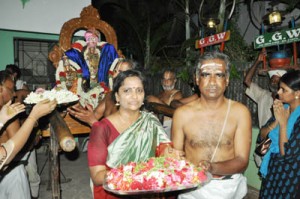 The image of Lord Srinivasan along with his consorts was taken in a procession to the resident of  M. Chandrasekaran on Janaki Avenue, Mylapore on June 17.
Special poojas, prayers and offerings like fruits, dry fruits, fragrant flowers and vastrams were offered to the image of the Lord and his consort.
This utsavam is called Thotta utsavam.