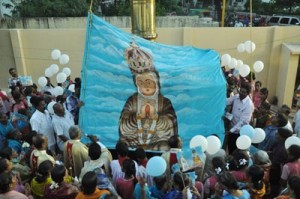 The Feast of Our Lady of Mylapore is on at The National Shrine of St. Thomas. It began with the flag hoisting and solemn High Mass on August 17.
Special prayers will be held here on all days. On Aug. 25 there will be a car procession at 6 p.m.
The feast is on till August 26.
For more details call 2498 5455, 2498 0758.