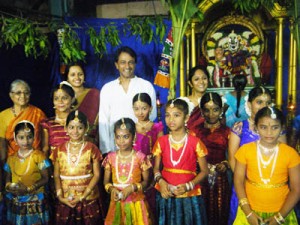 A Bharathnatyam performance was presented by the students of Mahalakshmi Natyalaya, Mylapore at Sri Karaneeswarar Temple.
The students of this school have been performing here for the last 25 years during Navaratri season.
The gurus K. Mahalakshmi and G. Narendran were honoured with the 'acharyas' award.
For more details call the school at 2498 4408.