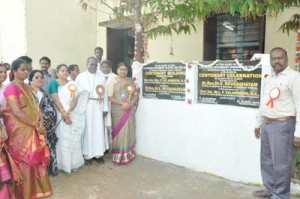 It was a rewind time for all the alumni and retired teaches of CSI Higher Sec. School for the Deaf, San Thome.
The school is celebrating its centenary and has begun celebration from December.
The first part of the celebration was held at the school premises on Dec.5.
The chief guest was B. Valarmathi, Minister for Social welfare.
Rev. Dr. V. Devasahayam, Bishop in Madras and Manager of Diocesan Schools was the special guest.
Also present were R. Rajalakshmi, Mylapore MLA and Bhoomi, councillor ward 125.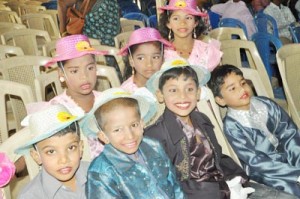 The proposal for a new building was opened by the chief guest. The construction for this is expected to begin in May next year when the school closes for vacation.
The school's history and report was read out. This half hour presentation was interpreted in sign language by one of the teachers for the students and alumni.
An open kitchen was set up and special lunch was cooked for all those who were present.
The school is planning series of events during the coming months. For more details call 2498 5675.