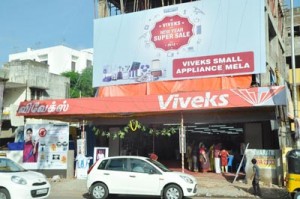 Even as people get ready to welcome the New Year, shops in the neighbourhood are attracting its customers with large banners and colourful lights.
A walk down R. H. Road or Luz Church Road you would come across many shops with this description.
Apart from a festive look they are also offering festival discounts and sales.
Viveks had set up a separate stall in a open space near its showroom to promote its festival offer.