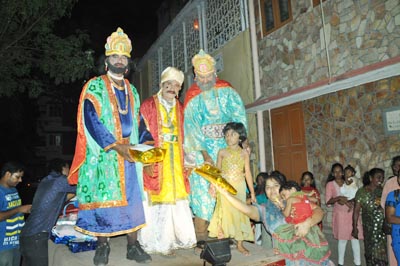 The feast of Epiphany or the three kings festival was celebrated on Sunday, Jan.6 at churches.
Special Eucharist celebrations was held at all churches in the neighbourhood.
Three men dress as kings went on a procession around the street of Our Lady of Guidance Church, R. A. Puram in a cart. They distributed gifts to children in those streets.
This was an initiative undertaken by the parish priest and the community here.