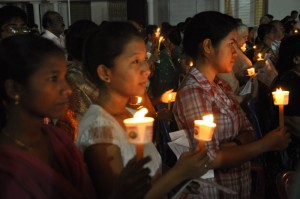 Midnight vigil and Holy Masses were held at local churches to mark Easter, the day Christians celebrate as the resurrection of Jesus after his death on the cross.
Congregations held up lit candles as part of the service held after 9 p.m. in some churches like the San Thome Cathedral where the service was held in the open.
Services were held on Saturday and Sunday.