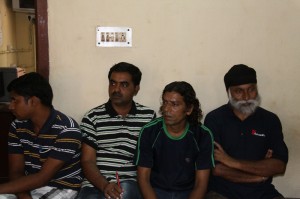 Staff aboard a private ship, said to be a high sea security private provider which was detained on the Tamil Nadu coast and its staff arrested were seen at the Mylapore police station this morning.
They were here to keep a record of themselves as per the orders of a local court which has now given them bail and asked them to be present in the city and mark their presence of this police station.
The ship was detained along the Tuticorin by Indian authorities because it did not get proper permit to do so and its men were armed.