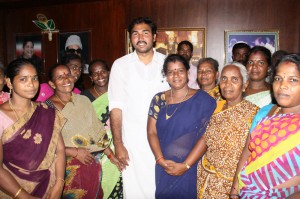 The newly-elected Member of Parliament for Chennai South, Dr. Jayavardhan of the AIADMK party has been keeping a low profile since the time the election results were announced on May 16. From his residence off San Thome High Road, the MP has been meeting party workers of the area.
On Wednesday, May 28 he was to attend a meeting of all the newly elected party MPs at the AIADMK office in the city.
Jayavardhan has indicated that his plans for the area and his operations will be made known soon.