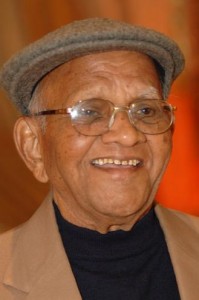 S. N. Pai celebrates the completion of his 99th birthday today and enters his centenary year. A resident of R. A. Puram since the 1950s when he built his house there, he has had a long, high profile, and successful career in the financial sector.
He retired from corporate service at age 76, as chairman of Sakthi Finance Pvt. Ltd.
His family celebrated his special day with pretty cupcakes, colourful bouquets, warm speeches, and a sumptuous lunch at a private hotel in Alwarpet.