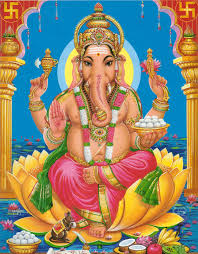 Sri Navasakti Vinayakar Temple has organised a festival from Aug 27 to Sep 2. Highlights include debates (patti mandram) by Ilampirai Manimaran on Aug 27 and S. Raja on Aug 31, performances by Kadri Gopalnath on Aug 28 and Nityashree Mahadevan on Sept 1 and a Sri Navasakthi Vinayakar procession on Sept 2. At 181, Luz Church Road, Mylapore, 6 p.m. onwards. For details contact 24991881.
Sri Siddhi Buddhi Karpaga Vinayagar Temple will celebrate Vinayaka Chaturthi Mahotsavam till Sept 5. A Nava Kalasa Pooja, homam and Ekadasa Rudra Abhisekham will be performed on Aug 29, 7 a.m. onwards, followed by vedic recitals and alankaram. In the evening, a special sandal and floral alangaram for the deity has been arranged followed by a Thiruveedhi Ula. In addition to this, devotees can participate in a Ganapathy Homam and Laksharchanai which will be held everyday. At 11, 2nd Cross Street, R. A. Puram. Ph: 24328084.
Festivities are on at Bala Vinayaka Temple till Aug 29. A series of music concerts have been organised at 6 p.m. everyday. At No. 1, Bhaktachalam Road (Warren Road), Mylapore.