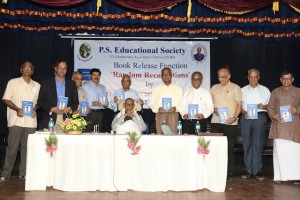 A small book written by C. V. Narasimhan titled ' Randon Recollections' was released on Saturday, November 22 at the Dakshinamurthy Auditorium at P S School campus, Mylapore. Narasimhan served in the the highest posts as a police officer in the state and the central government and is a respected officer.
He has also been involved with the management of the P. S. group of schools.
At Saturday's book release, the former governor of West Bengal, M K Narayanan was the chief guest. Many dignitaries, including officers who have been in the police were present.