COOKING From Apr 22 – May 13 on Wednesdays
Offered by Spoonbill. Ph: 9003233331.Workshop for kids covering jams, bakes, snacks, wraps, chocolates & more. Kids get their own chef hat, apron, recipe book, certificate and personalized photo.
POTTERY and PAINTING From Apr 20 – Apr 30
Offered by Creative Zone and Gallery Sri Parvati. Ph: 9884075453, 9444440440. Workshop covers painting on pinch pots, slab pots, mural making, landscapr painting, sketching and more.
GENERAL CAMP From Apr 16.
Offered by Canopo. Ph: 42124100, 8870000606. Lots of games and various activities based on themes like Harry Potter, Jungle out there and Summer Olympics.
ROBOTICS In Apr Offered by Kidobotikz. Ph: 9789463304.
CRAFTS From Apr 20 Offered by Sai Ganesh Creative Arts. Ph:  9940111590, 24953204. Workshop on Madhubani, Warli, jewellery making, quilling and Kundan stone rangolis and 25 different types of arts for children aged between 6 to 16 years
DANCE WORKSHOP From Apr 22 Offered by Diasem.Ph: 91760 77799
Hip hop,  tap and more.
MUSIC, ARTS AND MORE
Summer camp for kids aged 5 to 15 has been organised by Bharatha Geetham Hall. The camp will involve learning Carnatic music, Veena, yoga and sloka recitations; Hindi and Tamil languages. At 2A/60, basement, Bheemanna Garden Road. For more details contact 8754494575.
FRENCH, ART and CRAFTS 
Expressions Art Studio, is conducting summer camps in April and May. A beginners course in French for children starts on April 3rd. This introductory course is interactive and will be useful for children choosing French at school. The art and craft camp offers a variety of interesting crafts in  paper , recyclable materials, folk art, clay art, pottery for children, painting techniques in oil and water, Tanjore art for teenagers, exclusive paper quilling camp, Zentangle Art and a week long workshop in Calligraphy. Portfolio creation classes for those aspiring designers or those appearing for Design College entrance exams  will be conducted on weekends.
At 75, 2nd street, Karpagam Avenue. For further details contact 42067327, 9444033348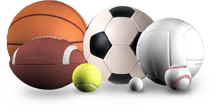 BALL GAMES
Sporty Beans is conducting a two week sports workshop for children aged 3 – 8 years at Kalaa Manjari from Mar 23. Children will be introduced to nine different ball games – soccer, cricket, hockey, baseball, rugby, basketball, volleyball, tennis and golf. Other activities at Kalaa Manjari include robotics, craft, acrylic art, cartoon and comics, public speaking, storytelling, global art, handwriting and sloka. At 6/12, First Street, Venus Colony, Alwarpet. Ph: 24312676, 9840421305.
ROBOTICS, TANJORE PAINTING
Active Kids @ Vijai's Nest is organising a summer camp for children till April 10 and in May. Activities include robotics, arts and crafts, jewellery making, tanjore painting, drawing, colouring, painting, phonetics, reading and handwriting, abacus and introduction to piano and keyboard. At 1A, Devanathan Street, Mandaveli. Ph: 9840075462, 9840767004.
FIRELESS COOKING, STORY TELLING
Children above 1 1/2 years can enroll at the summer camp being held by Time Kids at Alwarpet. Activities include animal safari, fireless cooking, sand play, quiz whizz, beach bonanza, aqua fun, music, dance and audio visual learning. At 7, Sriram Colony, Alwarpet. Ph: 9884231733.
CRAFT, DANCE AND MORE
Three camps will be held at Sprouts Montessori School, Luz Avenue, Mylapore this summer. The first one is for children aged 3 – 10 years and includes activities like crafts, storytelling, painting, yoga and bhajans. This will be held from May 4 – 29. To register contact 9840412086.
The second is a dance camp – 'Happy feet' presented by Jellyfish Dance Company for children aged 4 – 13 years. Participants will learn creative movement, choreography, exercise, improvisation and more at this camp which will be held from Apr 25 – May 23. For details contact 9840877780, 9940098943.
The third camp will be conducted by Edzion Kids Academy from Apr 27 – May 29 for children aged 2 – 12 years. Activities include fun yoga, origami, embroidery, flower tying, role playing, traditional games and more. For details contact 9677021021.