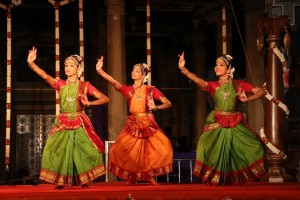 The navaratri mandapam is becoming a hot venue as far as music and dance recitals go. The long festival of the arts came to a close on Friday with a performance by dancers of Kalakshetra and a bigger dance festival called Vasant Utsav is on from May.
This annual fest, managed by a  local Trust will feature a variety of dance forms through the evenings.
The Panguni festival series ran from April 9 to 17 and drew a large audience.