The 'ther' of Sri Karaneeswarar pulled off amidst great enthusiasm from devotees this morning. There were three 'thers' : the first one of Sri Karuneeswarar with his consort Sri Porkodi; the second one with Murugan and Ganesha and the third one with Ambal.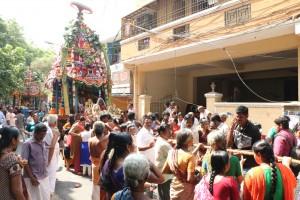 The procession started off at 9.30 a.m. after a brief pooja and came around the street where the temple is located.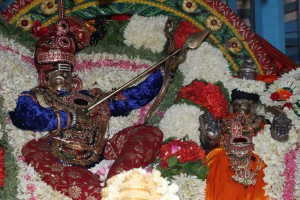 Karaneeswarar temlple is the first of the Saptha Sthaana Shiva temples located in Mylapore. It is located on Bazaar Road, Mylapore.