Here are obituary notices of a few people who lived in this area or have a connection.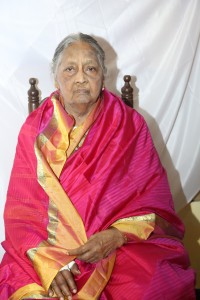 Rosaline Stephen, 88, passed away on Apr 4. She was a resident of Mandaveli for more than 50 yrs. She was the first woman graduate in her family, when she got her BA degree from QMC in 1949. She is survived by 1 son and 4 daughters.
Says her family 'Amma was very religious. She used to go to church everyday, as long as she could walk. When it got to a point when she couldn't walk, she used to watch the 6 a.m. mass on TV regularly.'
Contact the family at 044 24956053.
– I. Dhakshayani, resident of Santhome, passed away on Mar 28. She was aged 75. Call 9444370486.
– D. Devarajan of Saradhapuram passed away on Mar 25. He was aged 78. Call 9940198096.