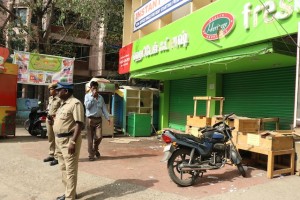 The Heritage Fresh store on Royapetta High Road in Mylapore was ransacked on Thursday by members of a small political group which claimed it was protesting against the killings of TN wood-cutters in the forests of Andhra.
The men broke showcases and pulled down shelves but did not harm the staff. They then asked people outside to take away food-stuff; some did.
Staff said they were shocked by the incident. The store is part of a chain based in Andhra.