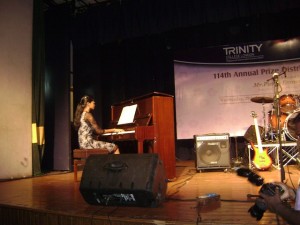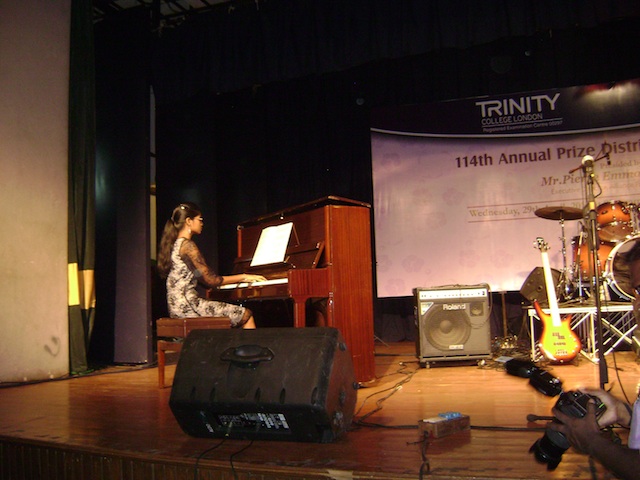 The Chennai Centre of Trinity College, London conducted its 114th Annual Prize Distribution Programme  on April 29 at Sivakami Pethachi Auditorium. The programme was arranged by Musee Musicals.
Practical examinations were conducted in Piano, Violin, Singing, Classical Guitar, Plectrum Guitar, Drum-kit, Trumpet, Saxophone, Recorder and Flute in the months of June and October and the theory exam in the months of May and November. The drama and speech examination were conducted in the month of February and November.
The rank holders were awarded certificates and cups. The chief guest Pierre Emmanuel Jacob, Executive Director, Alliance Francaise of Madras presented the certificates and cups to the candidates.
Aria Anna Manoharan, a student of Rosary Matriculation H.S. School, IX std., won two prizes, E.C.S. Victor Memorial Prize and P.Rajagopal Menon Prize for securing the highest mark of 95% in Piano Grade VII. She is a student of Themina Charles and a resident of Mandavelipakkam (near St.John's School).
Many students of Galilee Academy of San Thome also received prizes.
The prize winners played their respective instruments on the stage.
The picture here shows Aria playing the piano at the event.
– Photo and report by V. Vasantha