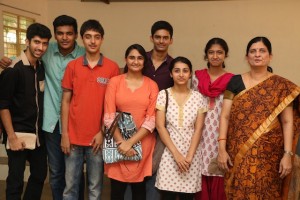 The alumni induction event at Vidya Mandir school in Luz is a now an integral part of the campus calendar. Hosting it soon after the Std.XII results are announced and students are through with their first phase of college admissions, it helps the alumni association to get the fresh lot into its community.
So on June 19 evening, principal Shoba Raman and alumni reps led the meeting that was held in one of the halls here. Tea time allowed the youngsters to catch up.
The alumni association of Vidya Madir, with high profile members has been active in recent years now.