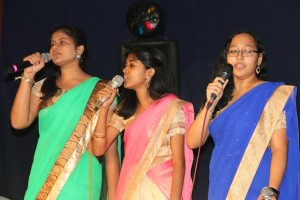 Day One of Kalpa Kosha, the annual inter-school cul-fest of Sivaswami Kalalaya school in Mylapore was low profile – the start was slow, the teams were few and the buzz took time to resound! Those teams who had signed up and were present, got into the act.
Ad Zap though held in a classroom was  quick and zippy while the group music event slowly got up some mood and swing to this fest.
It is wholly organised by the host students and though the glam and show may be missing, there was some earnestness.
Day Two promises to see more action – on Friday.