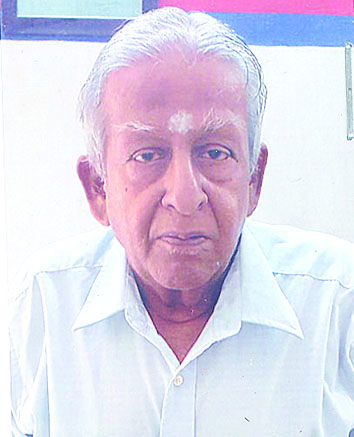 P. KRISHNA SANKAR passed away on Sep 3, at the age of 73. Krishna Sankar joined South Madras Gas Agency in 1963, when they were distributing Calgas. In 1975, Indian Oil (IOC) took over Madras Market the name was changed to Indane.
He was an experienced administrator with regard to LPG distribution with a 50 year background in the field. Customers respected him for his helpful attitude, say his family. 'When IOC was appointing new distributors in the 70's, he helped the newcomers and saw to it that they got on on the right track' adds his son Padmanabhan. 
Krishna Sankar is survived by his wife, Hema and son Padmanabhan.  The family resides at 26, Sundareswarar Street, Mylapore. Contact them at 24938866. South Madras Gas Agency is located at 1325, Thiruvengadam Street, Mandaveli.