Festivals are when families and friends get together. If your family is in other parts of the world, they can be a part of your celebrations too. You can send sweets and savories to them this festival season. www.mylaibazar.com is an online store that promises to get your goodies to people across the globe.
The is a venture by T. Senthil Kumar. Using his background in supply chain field, he has created an online store which is colourful, informative and easy to use. He has also put in place a logistics team to ensure that he can meet his business promises. He has one more business – Indiansweetstousa.com. While that website caters to the US population, mylaibazar.com will deliver anywhere in the world.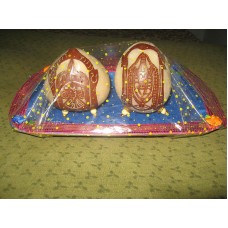 You can pick favorite sweets and savories from popular places like Grand Sweets, Adayar Anandha Bhavan, Gangotri, Deepavali legiyam from Dabba Chetty Store and more. Not just sweets, also pickles, mixes and more can be chosen. Plans are on also to offer non food items like dhotis or coffee filters too.
The store promises delivery with two to three days, also guarantees that the goods will reach safely.