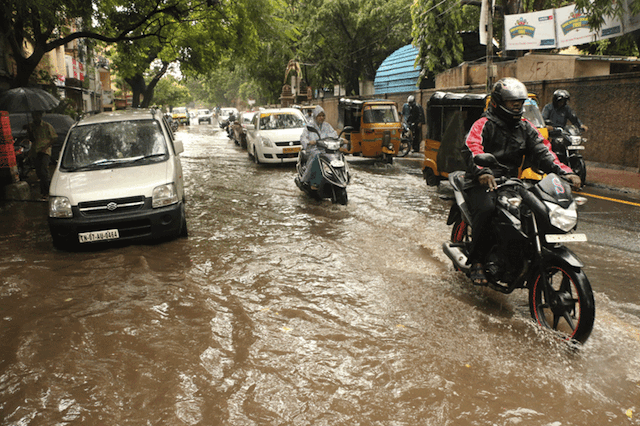 Many apartment campuses do not seem to have taken a look at their rain-water harvesting systems that were constructed here and so, are losing out on the monsoon, says RWH expert Sekhar Raghavan of the Rain Centre in Mandavelipakkam.
Sekhar has been responding to calls made  by Mylaporeans following the RWH campaign of Mylapore Times and has realized that the systems in apartment blocks need attention if they are to tap the water.
This past week, Sekhar has checked out campuses in R A Puram and in Alwarpet and given advice to the residents.
Rain Centre provides free advice but charges for work undertaken by private groups it has contracted.
Sekhar is concerned that run-off water from campuses that flows on to streets and roads adds to flooding and loss.
Call Sekhar at 9677043869 – 10 am to 6 pm.
Photo here is of recent flooding in P S Sivaswamy Salai, Mylapore due to poor drains and huge run-off from Dr R K Salai Road.