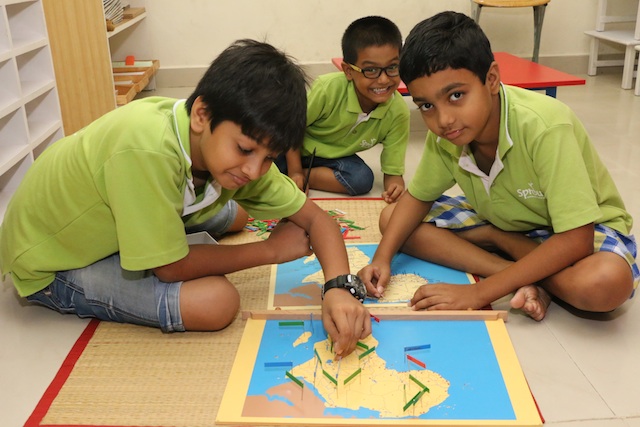 Sprouts Montessori House of Children organised its exhibition on 
Friday, Oct. 9 and this will continue on Saturday, Oct. 10 –
10 a.m. to 5 p.m. The campus is on 
The host says this exhibition is to spread the knowledge of the Montessori philosophy which was founded by Dr Maria Montessori.
"We at Sprouts, whole heartedly follow and believe in this philosophy and techniques," a note from Sprouts said.
It also said that it followed the following guidelines – Low Student- Teacher Ratio. Equal importance to Languages- Tamil and Hindi. Celebrating all festivals. Practical learning and understanding of concepts. These include field trips and excursions.
The school is run by an all-women team and it has a Inclusive Environment ( children with special needs are also a part of this school). Also it follows a mixed age group in the environment.
At 10/56, Luz Avenue Road, Bhaskarapuram, Mylapore.
Phone: 4207 4072