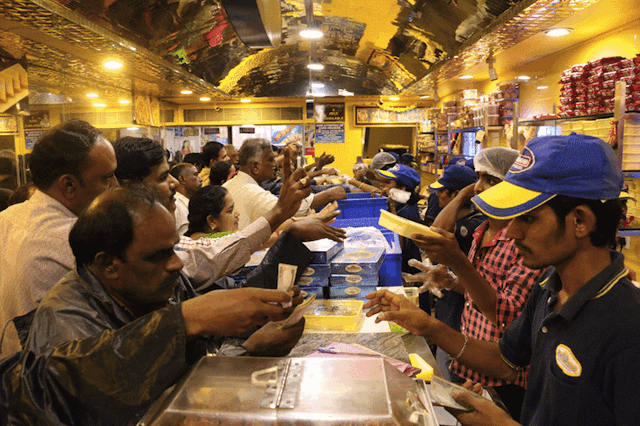 The break in the rain provided people the opportunity to celebrate Deepavali the way they wanted. Yes, the rain was thin and fell in parts but that did not stop families from celebrating.
Many came out of their houses to burst crackers in the morning after going through the rituals and soon, the street sides were coated with leaves ripped from trees from Monday's cyclonic weather and paper shredded from burst crackers.
Last minute shopping continued at the shopping centers – Monday's rain had restrained people from going out. The photo here shows the rush at Adyar Anandha Bhavan shop in Mylapore on Monday.
Many families chose to make sweets and savories at home and serve it to guests.
The Hariharans who reside at Kanakaraya Malayappa Street in Mandavelipakkam gifted saplings to their guests to make it a novel occasion.