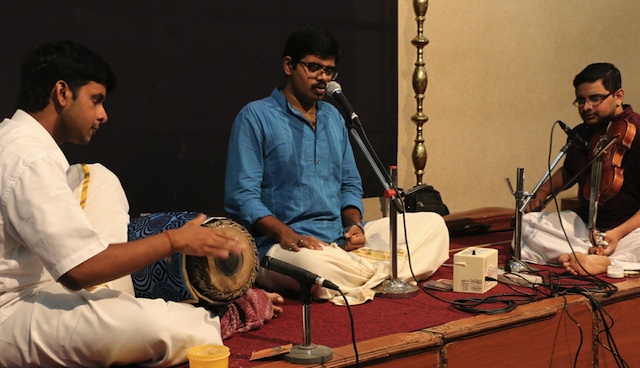 It may not be a full house but the TAG Fest of Music being hosted at the TAG Centre in Alwarpet is getting a good audience, more so at festival time.
On Wednesday evening, even as the skies opened and a sick Sruti Sagar, the flautist listed to perform excused himself, there were about 80 rasikas to listen to Sagar's stand-in – vocalist Jayakrishnan Unni, who is pursuing his doctoral studies at IIT-Madras.
At the end of the concert, many felt that the stand-in artiste had done a good job on stage.
TAG promoter R T Chari says that the fest features a bunch of young artistes who are very talented but do not get the prime slots at sabhas at December season time.
Guests are served tiffin before the recital and are politely told not to walk off as the 'tani' part of the concert begins!
Schedule posted at www.kutcheribuzz.com
TAG Centre is on TTK Road, opposite Sankara Hall.