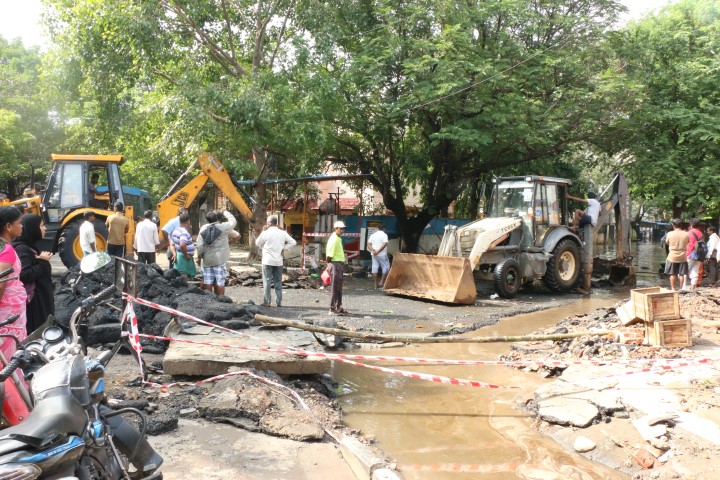 One of the worst affected parts in the area, Seethamma Colony, returned to normal almost a week after the rains. The roads in this colony were submerged under a few feet of water for more than three to four days and the residents were without power for for five days until Sunday (Dec 6) night.
T. T. K. Road was dug up at the junction of C. V. Raman road and also in front of Ethiraj Kalyana Mandapam, to repair a block in the drainage system. 
Though the water has drained, many roadsides are still covered with sludge. Cleaning work is now under way to clear the sludge and also to spread bleaching powder to prevent infection.