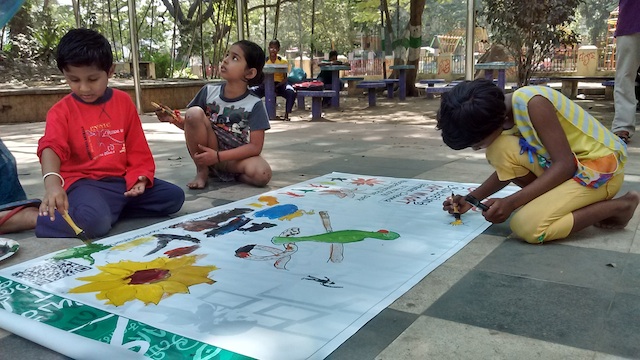 This Sunday's meeting of Chennai Weekend Artists (CWA) at Nageswara Rao Park, Luz provided artists and guests to paint on a set of flex banners which will be put up at the Art Mart show to be held at this park on February 7, Sunday.
Art Mart is an event where some 80 artists from Tamil Nadu are showcasing their best works of art in an informal setting across a section of this popular park.
The show is from 8 am to 8 pm and will also allow visitors to appreciate the paintings and buy one or two pieces that they like.
Admission is free to visitors.