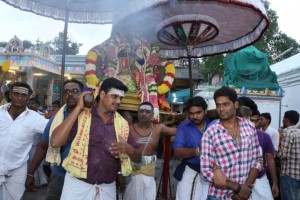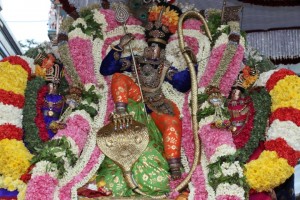 Devotees, including seniors, women and children, crowded around the steps of Sri Kapaleeshwarar Temple tank to view Sri Singaravelar being taken around the teppam on day two of the Thai Poosam Teppam festival held yesterday (Jan 24).
Inside the temple, hundreds of devotees assembled in the evening to witness the deity being taken in a procession through the mada streets and to the entrance of the tank at R. K. Mutt Road, Mylapore.
Accompanied by musicians on the nagaswaram, the float did seven rounds yesterday. The float as well as the mandapam in the middle of the tank was illuminated with bright lights.