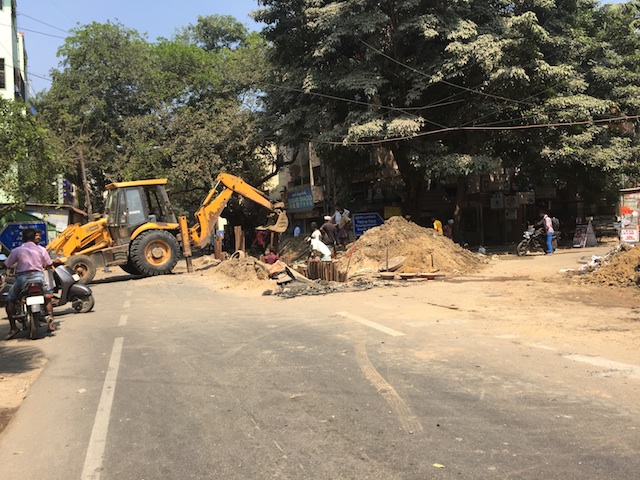 Residents of the Devanathan Street area in Mylapore want Metrowater to complete quickly  the civic work that it has undertaken on this busy road because the closure to traffic is affecting locomotion locally.
They say that it has been over two months since the pipeline defect was located and the area dug up and that further delay in work will be frustrating them.
Traffic here has been restrained. The road is a key link from the Mandaveli MTC terminus area to the Mylapore temple tank area and the closure has only gone to mess up the traffic movement in the area.
Report and photo by Rupika G.