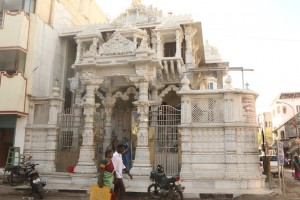 Mylapore police are investigating a robbery that took place at the Jain Temple on Kutchery Road in the early houts of Sunday or late on Saturday.
Managers of this busy temple that stands at the junction of the main road and Mathala Narayanan Street have filed a plaint at the police station in Mylapore than a set of silver articles used in religious ceremonies at the temple are missing and seem to have been stolen.
A case has been registered.