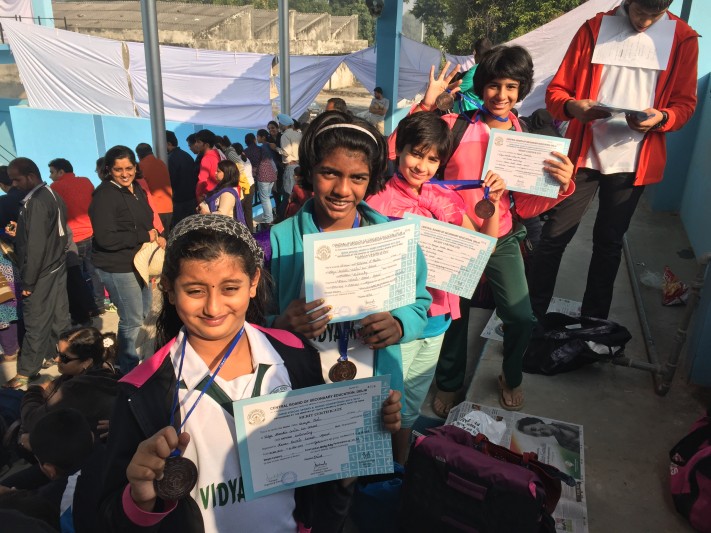 The Central Board of Secondary Education (CBSE) Inter School Sports and Games Competition for Swimming Nationals Meet 2015-2016, which is recognized by Ministry of Human Resource Development, were held at Karan Public School, Meerut, Uttar Pradesh from Nov 18 to 21 2015.
The girls Under 12 swimming team of Vidya Mandir Senior Secondary School, Mylapore, won the gold medal in the 4X50 meters freestyle relay and the bronze medal in the 4×50 meters medley relay at this championship.
 The team of swimmers are: Swarna K Harith (Class VII), Maanya Mukta Manesh (Class VI), Ishani Mukherjee (Class VI) and Shreya Nair (Class V).
Prior to the CBSE Nationals, the team won gold medals in both 4X50 meters freestyle relay and 4X50 meters medley relay, in under 12 category of CBSE Inter School Swimming South Zone Meet held at Shivamogga district, Kartnataka in October 2015, and the team was qualified to go to the Nationals.