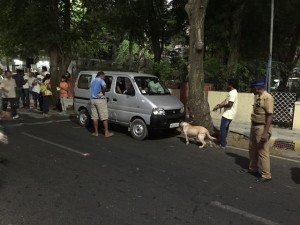 INCARE, a animals protection NGO hosted a dogs adoption drive at Boat Club area in R. A. Puram on Sunday last and also made an effort to create awareness on adopting adult dogs.
This NGO says that many pedigree dogs are being abandoned for a variety of reasons and they have no proper home or care thence.
People who want to give these dogs away instead of abandoning them, can call Incare at 9840701110 or 8939717128 . Animal lovers who want to help or volunteer with this organisation can also call the NGO.
– Report and photo by Shruthi Samyuktha